Albert W. Chow, M.D.
1 Daniel Burnham Court #368c
San Francisco, CA 94109
Phone: (415) 441-1888
Monday–Friday: 9 a.m.–5:30 p.m.

Breast Reduction
If you've been living with overly large breasts, it's likely both your physical and emotional health have been impacted. Many women feel self-conscious and experience chronic pain in their neck, shoulders, and back. Board-certified plastic surgeon Dr. Albert Chow offers lasting relief with breast reduction surgery. At his San Francisco practice, Dr. Chow uses advanced surgical techniques to reduce the size of overly large breasts and help patients live their lives more fully.
Breast Reduction

Before & After Photos
WARNING:
This feature contains nudity. Please click OK to confirm you are at least 18 years of age and are not offended by such material.
When Should You Consider a Breast Reduction?
Many women look into breast reduction when the size of their breasts gets in the way of life. Breast reduction surgery offers a variety of benefits, including:
Relief from physical discomforts such as bra straps digging into the shoulders, neck and back pain, and rashes.
Increased confidence from attaining balanced body proportions.
Access to a wider range of clothing choices.
Ability to comfortably participate in high impact activities such as jogging, dancing, and horseback riding.
Many patients wish they hadn't waited so long to have the surgery because of the considerable improvement in their quality of life.
What Happens at a Breast Reduction Consultation?
Your breast reduction consultation takes place in a private, comfortable setting in which Dr. Chow works with you to develop a custom treatment plan that fits your individual needs and goals. When appropriate, breast reduction may be combined with liposuction, a tummy tuck, or other cosmetic procedures to produce a more extensive transformation.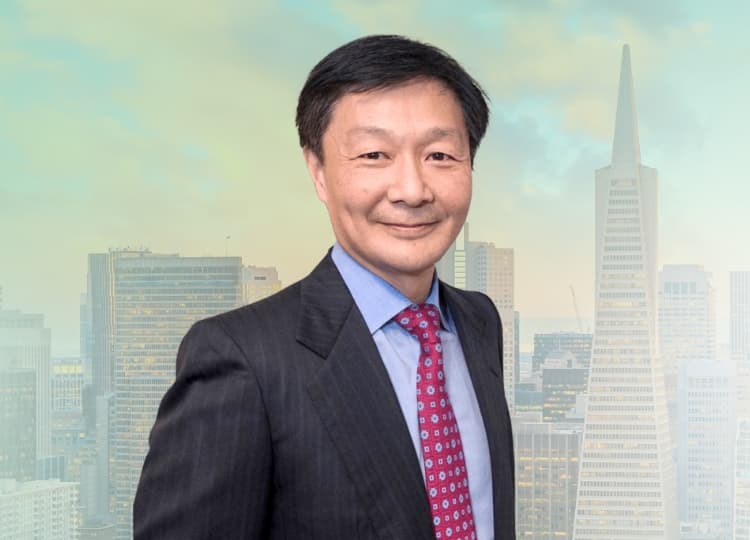 Dr. Albert Chow
Triple Board-Certified Plastic Surgeon
Dr. Albert Chow is one of the few Bay Area surgeons who is board certified in plastic surgery, facial plastic surgery, and otolaryngology. In addition to his impressive credentials and decades of experience, Dr. Chow is a kind, approachable doctor who truly listens to his patients. He specializes in cosmetic and functional rhinoplasty and procedures for patients of Asian descent.
Credentials You Can Trust

How Is Breast Reduction Surgery Performed?
Dr. Chow performs breast reduction as an outpatient procedure with a general anesthetic safely administered by a board-certified anesthesiologist. During the procedure, he removes excess skin and breast tissue and reshapes the breasts and nipples to better complement the patient's body. The breast reduction techniques used by Dr. Chow vary from case to case, depending on the needs and aesthetic goals of each patient.
How Long Does It Take To Recover From Breast Reduction Surgery?
Breast reduction patients are usually ready to return to work and normal daily activities within 10 to 14 days. You will need to wear a supportive medical bra for about 2 weeks after surgery to minimize swelling and support your breasts as they heal. You can ease back into strenuous activity after about 6 weeks.
When Will I See the Results From Breast Reduction Surgery?

Apply now and get a decision in seconds!
Apply Now
Your breasts will be noticeably smaller and lighter right away; although, you will likely have some swelling and bruising for the first 1 to 2 weeks. Patients are typically ecstatic with their firmer, more compact breasts that better complement their body contours. The resulting scars fade within about 6 months to a year and are considered by most a worthwhile tradeoff for the benefits of a renewed quality of life.
To find out what breast reduction surgery can do for your health and lifestyle, request a consultation with Dr. Chow at his Bay Area practice in San Francisco using his online form or call (415) 942-9332 to schedule an appointment.