Albert W. Chow, M.D.
1 Daniel Burnham Court #368c
San Francisco, CA 94109
Phone: (415) 441-1888
Monday–Friday: 9 a.m.–5:30 p.m.

About Our San Francisco Plastic Surgery Practice
Our practice is dedicated to providing individuals throughout San Francisco and the surrounding areas the highest quality care through a full range of plastic surgery and reconstructive procedures, as well as many popular nonsurgical options such as BOTOX® Cosmetic. Highly respected for his precise surgical technique, Dr. Albert Chow is board certified in plastic and reconstructive surgery, facial plastic surgery, and otolaryngology. He is an exceptional surgeon who attracts patients from throughout Northern California, out of state, and abroad.
If you are seeking superior cosmetic services and exceptional results, we encourage you to request a consultation online or call (415) 441-1888 to schedule an appointment with triple board-certified plastic surgeon Dr. Albert Chow in San Francisco to discuss the many ways he can enhance your natural look.
About Dr. Chow
Albert W. Chow, M.D., and his staff are dedicated to providing the highest quality treatment and the safest, most comfortable medical care available. To learn more about Dr. Chow, visit the following pages:
Convenient Downtown Location
Located in the beautiful downtown San Francisco neighborhood of Pacific Heights, our plastic surgery center underwent an extensive renovation that was completed in February 2016. The goal of the office redesign and expansion was to create a relaxing, Zen-like oasis for patients by incorporating soothing green hues and environmentally friendly, reclaimed, and sustainable finishes. For our address and directions, visit our Contact page.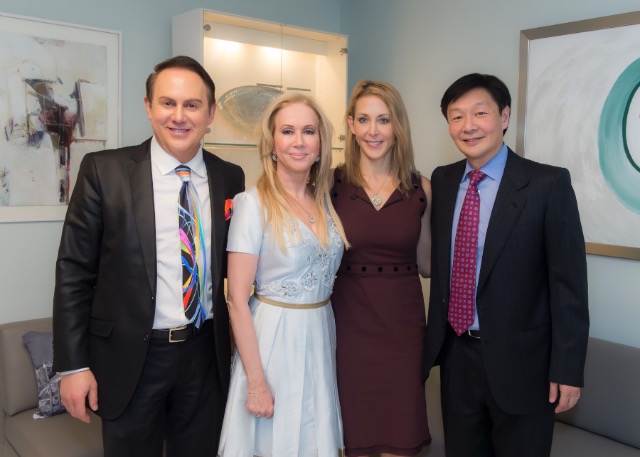 Your First Visit
Our commitment to you begins when you make your initial call for information, and will continue throughout the duration of your treatment under the care of our cosmetic surgeon and staff. Our skilled, experienced staff works as a team to make your plastic surgery experience as satisfying and successful as possible. Our front office staff, Laura and Georgina, are able to answer any questions you might have about any treatments and procedures when you call for a consultation.
When you arrive, you will be asked to provide general information about your health including any labs, X-rays and primary care physician's notes for any pre-existing conditions. This information will be useful for evaluating your health, allowing Dr. Chow to customize your treatment around your specific needs and goals.
Following this, you will meet with Dr. Chow in a private consultation room to discuss your goals and discuss your options. He will then conduct an initial examination and take photographs of the areas to be treated. Computer imaging will allow you to preview what might realistically be expected from the surgery, which will help you make a more informed decision before moving forward with any procedure. With your goals in mind, recommendations and expectations are discussed in complete detail, including what to do in preparation for the surgery and what to expect in your recovery.
Following your consultation with Dr. Chow, you will meet, our operating room coordinator Marcia will work with you to schedule your surgery on a day that best fits your schedule. She will go over preoperative and postoperative instructions with you, as well as the costs involved in your surgery. During this time, she will also discuss any paperwork, consent forms, prescriptions, and other relevant documents
Daniel Burnham Court Surgery Center, LLC
Conveniently located on-site within our practice is the Daniel Burnham Court Surgery Center. Our surgical facility is licensed and accredited at national standards by the Accreditation Association for Ambulatory Health Care, Inc. (AAAHC) and Medicare, which makes our facility unique in terms of qualified certification. In addition to Dr. Chow, our team includes board-certified anesthesiologists, nurses, and scrub technicians who have many years of experience in the field of plastic and reconstructive surgery. Dr. Chow also has surgical privileges at the new, state-of-the-art Sutter Van Ness Campus hospital (California Pacific Medical Center, CPMC), located directly across the street, which provides an added layer of safety for our patients.
Guiding Principles
Our Mission: To provide the highest quality, safe, efficient, and cost-effective healthcare to patients undergoing interventions and procedures.
Our Vision: To provide unparalleled service to our patients, team members, physicians, and families by daring to do things differently, distinguishing us as the healthcare provider of choice.
Our Values: We strive to render services according to the highest medical and ethical standards. The facility will at all times demonstrate, train, and promote the core values of the organization, orienting employees and holding them accountable to them.
We Value: Respect, Accountability, Integrity, Service and Excellence.
What to Expect the Day of Surgery
On the day of your surgery, you will be greeted by a pair of friendly faces who will help to calm your nerves and prepare you for surgery. You will then meet one of our board-certified anesthesiologists, who average 15 years of professional experience. You will also meet Larissa, Dr. Chow's operating room registered nurse. All of the members of Dr. Chow's surgical team are committed to making your plastic surgery experience as safe and comfortable as possible.
Once surgery is complete, you will relax in an intimate recovery room with one of our ACLS-certified registered nurse by your side, making your postoperative experience as comfortable as possible until you are ready to go home.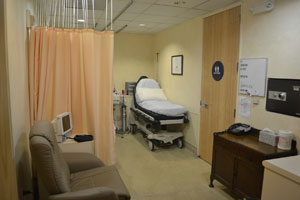 Our commitment to you does not end once your surgery is complete. We are dedicated to helping you through the postoperative period as well. We will keep in touch through regular phone calls to make sure all is going as expected and answer questions that may arise. In addition, we will schedule regular office visits for you until you have recovered fully.
Privileges at Multiple Facilities
In addition to the Daniel Burnham Court Surgery Center, our in-office surgery center, Dr. Chow has privileges to operate at California Pacific Medical Center in San Francisco and Sutter Davis Hospital in Davis, California.
Out-of-Town Patients
Our team will be happy to assist you with any arrangements if you are traveling from outside of the Bay Area. Whether you are here for a few days or a couple of weeks, Dr. Chow and his team have convenient resources to accommodate international and out-of-state patients, as well as patients from different Northern California communities. For overnight stays at the facility, Dr. Chow has experienced, ACLS-certified registered nurses who care for patients requiring an overnight stay. Located approximately 14 miles from our office is the San Francisco International Airport. Transportation can be arranged for you upon your arrival. Our goal is to assist you with uncomplicated travel arrangements.