Albert W. Chow, M.D.
1 Daniel Burnham Court #368c
San Francisco, CA 94109
Phone: (415) 441-1888
Monday–Friday: 9 a.m.–5:30 p.m.

Skincare Products
At our San Francisco plastic surgery office, we offer ZO® Skin Health products for anti-aging. These innovative skincare solutions are designed to nourish, rejuvenate, and protect the skin and address a variety of skin concerns. ZO Skin Health medical-grade skincare products are designed to work with every skin type and formulated to help patients maintain healthy skin for life.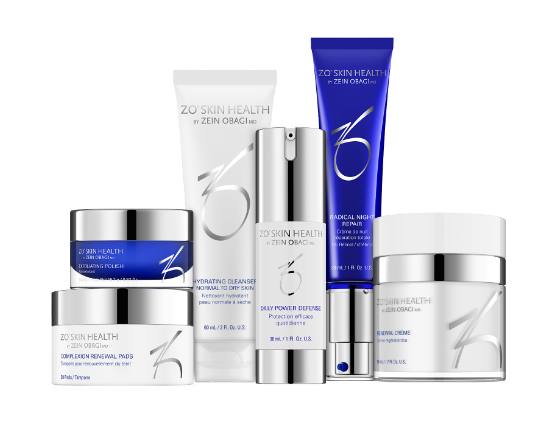 Shop At My
ZO® Medical
& Zo® Skin Health store
Secure online shopping, special product offers, and free shipping on first orders.
Shop Now
Dr. Chow is proud to carry ZO Skin Health products, which are only available for purchase through healthcare professionals. These anti-aging skincare products are designed to help with:
Reducing lines and wrinkles in the skin
Evening out skin tone
Soothing and relieving redness and irritation
Promoting healthy skin renewal
Strengthening skin's protective barrier to slow visible signs of aging
Preventing future damage
During your personal consultation, you can learn about the variety of skincare services our licensed aesthetician performs, including chemical peels, microdermabrasion, and acne treatments. Many clients also have BOTOX® Cosmetic and dermal filler injections while they're here.
For a personal consultation at our San Francisco practice and in-office skin assessment to determine which skincare products are right for you, request a consultation online or call our practice at (415) 441-1888.