Albert W. Chow, M.D.
1 Daniel Burnham Court #368c
San Francisco, CA 94109
Phone: (415) 441-1888
Monday–Friday: 9 a.m.–5:30 p.m.

Breast Reconstruction
In addition to cosmetic breast enhancement, Dr. Albert Chow performs breast reconstruction surgery in San Francisco for Bay Area women who have undergone a mastectomy, lumpectomy, or suffer from developmental abnormalities. With breast reconstruction, Dr. Chow can use breast implants or tissue from other parts of the body to create an attractive, natural-looking contour; he can even craft a lifelike nipple to complete the restoration. Breast reconstruction techniques are constantly advancing, and Dr. Chow is skilled at creating amazingly natural breasts for his patients.
What Happens at a Breast Reconstruction Consultation?
During your consultation, Dr. Chow will talk with you about the timing of your procedure, which can either take place immediately after your mastectomy or be delayed until a future date. He will review the available breast reconstruction techniques with you, helping you determine which option is best suited to your individual needs. He will also:
Answer any questions you may have
Talk with you about whether you want to enhance the healthy breast as well
Provide you with before-and-after photographs of previous patients
Help you develop reasonable expectations about the outcome of your procedure
Our highly experienced and thoughtful staff is also available to assist you as you prepare for post-breast cancer reconstructive surgery.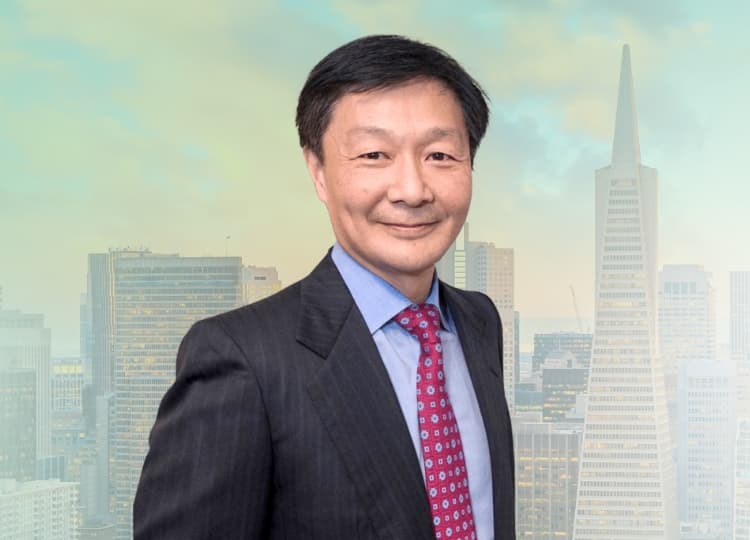 Dr. Albert Chow
Triple Board-Certified Plastic Surgeon
Dr. Albert Chow is one of the few Bay Area surgeons who is board certified in plastic surgery, facial plastic surgery, and otolaryngology. In addition to his impressive credentials and decades of experience, Dr. Chow is a kind, approachable doctor who truly listens to his patients. He specializes in cosmetic and functional rhinoplasty and procedures for patients of Asian descent.
Credentials You Can Trust

How Is Breast Reconstruction Performed?
Dr. Chow performs breast reconstruction with a general anesthetic safely administered by a board-certified anesthesiologist. Patients typically stay in the hospital for 1 to 3 days. During the procedure, Dr. Chow may reconstruct the breast using one of the following techniques:
Implant based reconstruction involves placement of a temporary tissue expander above or below the chest muscle to make space for an implant (similar to those used for breast augmentation) that is placed in a second surgery.
Autologous tissue flap reconstruction creates the new breast with skin and tissue (often called a flap) from another area of the body, such as the back, tummy, or buttocks. If a skin sparing mastectomy was performed, the breast skin can be used for the reconstructed breast. The nipple and areola are usually removed along with the breast tissue.
After the reconstructed breast has healed, Dr. Chow can reconstruct the nipple and areola in a separate surgery.

Apply now and get a decision in seconds!
Apply Now
How Long Does It Take To Recover From Breast Reconstruction Surgery?
Recovery after breast reconstruction using implants takes about 3 to 4 weeks. With autologous tissue reconstruction, recovery takes a bit longer, approximately 4 to 6 weeks. Patients will have 2 surgical sites to heal with this option.
To learn more about breast reconstruction, request a consultation with Dr. Chow at his Bay Area practice in San Francisco using his online form or call (415) 441-1888 to schedule an appointment.