Albert W. Chow, M.D.
1 Daniel Burnham Court #368c
San Francisco, CA 94109
Phone: (415) 441-1888
Monday–Friday: 9 a.m.–5:30 p.m.

Liposuction
Liposuction, also called lipo, is a popular body contouring treatment with both men and women in San Francisco. This surgical procedure is not a way to lose weight; it is most effective for eliminating fatty deposits that stubbornly resist diet and exercise. The most common liposuction areas are the thighs, hips, buttocks, face, neck, arms, and back. When desired, Dr. Chow has combined liposuction with other cosmetic surgery procedures to create a comprehensive body sculpting plan for his patients. He performs laser liposuction and other state-of-the-art liposuction techniques to achieve attractive, natural-looking results and minimize his patients' downtime.
To visit triple board-certified plastic surgeon Dr. Albert Chow in San Francisco and find out if liposuction is right for you, request a consultation using his online form or call (415) 441-1888 to schedule an appointment.
Liposuction

Before & After Photos

Before & After
Liposuction Case #12

Before & After
Abdominoplasty Case #43
Keep in mind that each patient is unique and your results may vary.
Liposuction Candidates
The best candidates for liposuction are patients in good health and within 25 pounds of their ideal weight. Patients who have realistic expectations about what liposuction can accomplish are more likely to be happy with their results. Liposuction is not a substitute for weight loss — it is not designed to remove large amounts of subdermal fat. The purpose of liposuction is to "sculpt" the body, somewhat like a sculptor works with clay. A patient's age is not a major deterrent to liposuction or body contouring; however, skin normally loses elasticity with age, and a patient with less elasticity may not achieve the same result as someone who has firmer skin to begin with.
Your Liposuction Body Contouring Procedure
During tumescent liposuction, Dr. Chow injects a large amount of fluid containing a local anesthetic and saline solution directly into the areas of fatty tissue. The fluid helps the fat cells firm up and swell, making them easier to remove from the body. Through tiny incisions, Dr. Chow inserts a narrow tube called a cannula into the fatty tissue beneath the skin to break up fat cells and suction them from the body.
Although the procedure takes longer than traditional liposuction, it generally has smoother results, fewer complications, and faster recovery time. The tumescent technique also reduces the risk of excessive bleeding, bruising, and swelling that may occur after a liposuction procedure.
Dr. Chow can also combine liposuction with another body contouring technique such as a tummy tuck. Additionally, liposuction may be combined with breast augmentation, breast reduction, facelift, and other procedures depending on the unique needs of the patient.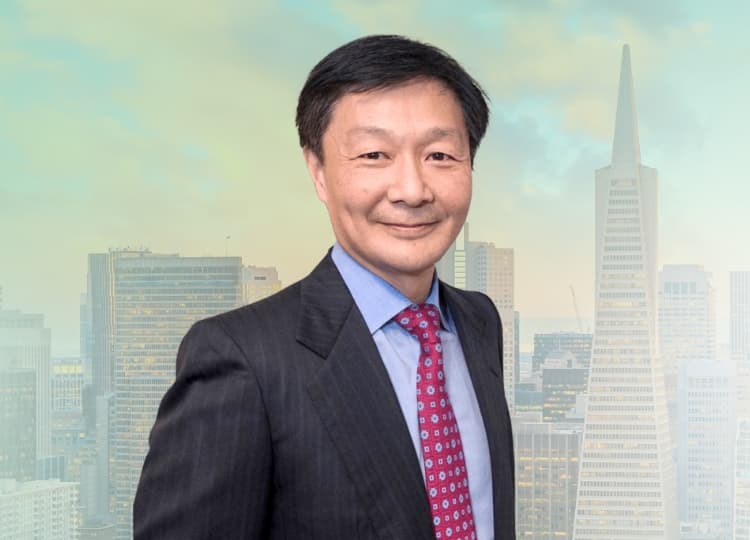 Dr. Albert Chow
Triple Board-Certified Plastic Surgeon
Dr. Albert Chow is one of the few Bay Area surgeons who is board certified in plastic surgery, facial plastic surgery, and otolaryngology. In addition to his impressive credentials and decades of experience, Dr. Chow is a kind, approachable doctor who truly listens to his patients. He specializes in cosmetic and functional rhinoplasty and procedures for patients of Asian descent.
Credentials You Can Trust

Advanced Liposuction Techniques
Depending on your body type and desired results, Dr. Chow offers several advanced liposuction techniques that make fat removal easier when combined with tumescent liposuction. These techniques ensure more precise results and quicker recovery. Options include:
Laser Liposuction: Often known by the brand name Smartlipo®, laser liposuction at our San Francisco center involves a thin, laser-tipped cannula that liquefies unwanted fat without affecting surrounding tissues. Because it is no longer in a solid state, the fat is easily suctioned away through the cannula. The laser energy also reduces bruising by sealing blood vessels and tightens the skin by increasing collagen production in the surrounding tissues.
Ultrasonic Assisted Liposuction (UAL): Recommended as a supplement to tumescent liposuction, ultrasonic assisted liposuction involves the use of a special cannula that emits ultrasonic vibrations to liquefy fat cells so they are easier to remove from the body.
External Ultrasonic Liposuction: For suitable candidates, external ultrasonic liposuction offers an excellent enhancement to traditional liposuction. Using a highly precise handpiece, Dr. Chow is able to target specific problem areas where fatty deposits have accumulated. He then uses gentle ultrasonic energy to break down these deposits and removes them through a small, self-healing incision. By targeting specific areas with such accuracy, Dr. Chow is able to produce liposuction results that are smoother and more natural-looking than was possible in the past.
Power Assisted Liposuction (PAL): This technique involves a mechanized cannula that produces small vibrations to move through fatty tissue. The operative time and recovery time are generally shorter for patients who choose this procedure.
After a thorough evaluation, Dr. Chow can help you determine the most effective liposuction technique for your individual needs. By targeting specific areas with enhanced accuracy, Dr. Chow is able to produce liposuction results that are smoother and more natural looking than was possible in the past.
Recovery After Liposuction
During the first few weeks after surgery, most patients experience a slight degree of discomfort, soreness, and swelling, which can be controlled by pain medication and compression wraps. Essential to a successful recovery, compression helps minimize swelling and speeds up the healing process. Most discomfort generally subsides in 2 to 4 weeks.
You'll see a definite difference in the shape of the body areas that underwent liposuction very soon after the procedure. Further improvement will be apparent after a month or so, when the swelling is diminished. After 3 months, any mild, persistent swelling will have disappeared, and your final new contour will have established itself.

Apply now and get a decision in seconds!
Apply Now
Liposuction Risks
As with any surgery, the risks and complications for liposuction range from mild to serious. Certain risks may include heavy bleeding, infections, a bad reaction to anesthesia, prolonged swelling, and other irregularities that can make your road to recovery a little tougher. Dr. Chow is committed to minimizing the risks and helping you achieve a healthy recovery.